Football players spend hours working hard in the gym to prepare for domination on the gridiron.
While getting things right in the gym is essential for any athlete, keeping a close eye on your diet and nutrition is just as important. If you don't eat right, it could be—pardon the pun—a recipe for disaster. Making sure your body is getting the nutrients it need can help maintain your strength, muscle, and athletic ability, resulting in success on the field.
New York Giants offensive lineman Justin Pugh didn't always focus on his nutrition early in his career, but once he found out about his slight gluten intolerance, he changed his tune and the results have made a difference.
"I have to make sure that I'm as strong and explosive as I can be coming into training camp," Pugh says. "I did not have as strong of a grasp on my diet coming into the league. I have learned a lot about it and it is huge for me to eat whole, clean foods while limiting the amount of gluten in my diet."
Pugh detailed his workout plan for Men's Fitness and stressed the importance of supplementing his workouts with the proper diet: "I think that I am much more aware of what goes into my body and how it affects me," Pugh said. "This is my body and this is my career—I have to take what goes into it very seriously."
Carolina Panthers defensive lineman Kony Ealy—who might have been the Super Bowl 50 MVP if his team beat the Broncos—agrees with Pugh. "You are burning so many calories at practice and in games, it's important to maintain your weight" Ealy says. "Everything that goes into your body is important."
One way to get things started right is with a nutritious, balanced breakfast. Both Pugh and Ealy agree on that point—Pugh downs a shake filled with fruit, vitamins, spinach, and protein every day, while Ealy goes with eggs and fruit—and so does Lisa Moskovitz, R.D., C.D.N., C.P.T., the CEO and founder of The NY Nutrition Group.
"Starting your day off with a healthy, balanced breakfast is crucial for optimal recovery and getting the results you are looking for while training," says Moskovitz. "Skipping breakfast and starting your day on an empty stomach can wreak havoc on energy levels, blood sugar, and even your bodies ability to sufficiently burn calories throughout the day."
During the day, Pugh mixes it up with a wide range of options: "For breakfast, I go with a smoothie packed with fruit, chia seeds, oats, wheat, and protein and sometimes I'll have eggs on the side if I'm really hungry. I take a multivitamin and Vitamin C every day, a fish oil pill, and also use MusclePharm and a protein powder. Lunch is usually a salad with some protein or a wrap with protein, then for dinner it's chicken or steak with vegetables and potatoes." Pugh said he also likes healthy snacks like trail mix, Kind bars, and fresh pressed juice.
Ealy eats stacks of food to keep his 6'4″, 275-pound frame where it needs to be: "I eat five meals per day during the season," Ealy says. "After breakfast I'll have a small meal or snack mid-morning. Around noon, I'll have lunch and then another small meal or snack mid-afternoon before dinner in the evening. I eat a lot of fruit, veggies, and yogurt too. This diet has helped me keep my energy levels high and it really makes a big difference."
Here's a look at some of the best food options for football players looking to stay strong, build muscle, and keep their bodies in peak physical condition.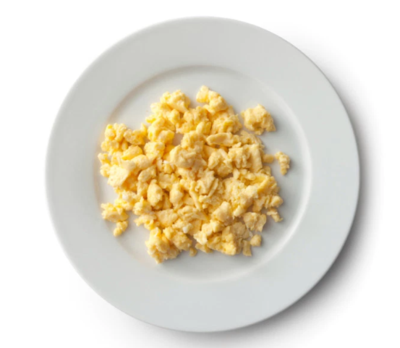 Eggs
Eggs are a greay way to start the day—they have good fats and have a ton of protein, as well as vitamin A and potassium.
Pugh smashes a nutritious shake for breakfast everyday, but he sometimes will have some eggs or egg whites along with it.
Ealy is a fan of eggs at breakfast too: "I start the day with a well-rounded breakfast in the morning—breakfast is my favorite meal of the day. I love scrambled eggs and fruit with a few strips of lean bacon. Sometimes I will also add a slice or two of French toast."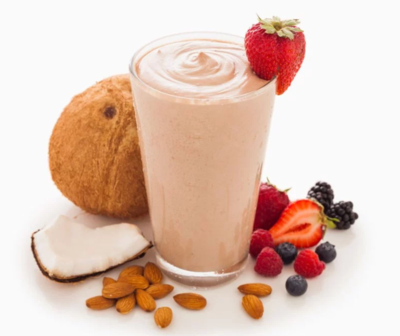 Breakfast Shake
"I eat the same thing for breakfast every single day," Pugh says."I make my own smoothie and throw in strawberries, blueberries, banana, apple, spinach, nonfat yogurt, chia seeds, oats, wheat, protein, a carb supplement, and a multivitamin. I also take a fish oil pill every morning."
Making sure you get the nutrients you need at breakfast is crucial: "After 8-10 hours of overnight fast while you're sleeping, your body is practically screaming for some nutrition first thing in the morning," says Moskovitz. "Make sure your breakfast contains some protein and fiber, such as a fresh fruit and yogurt smoothie, which is the best combination for feeling your best all day long."
Blueberries are a smart way to go: "Blueberries—also known as nature's brain food—help sharpen the mind but also the body," says Moskovitz. "With its high content of vitamins, minerals, and antioxidants, blueberries are a top superfood. One whole cup of fresh blueberries are only 85 calories and almost 4g of bodyfat-fighting fiber."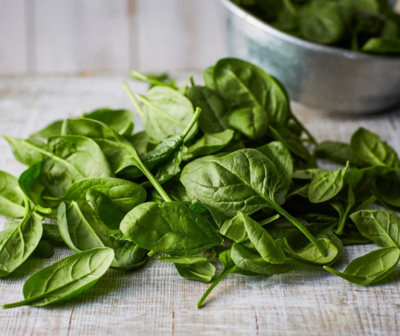 Spinach
Pugh puts spinach in his daily morning shake, but he also will have it as a side for lunch or dinner when he has protein like chicken, steak and fish. Spinach offers a number of nutritional benefits, including boosting your eyesight with lutein, and has virtually zero fat. The green veggie is high in zinc, fiber, protein, as well as vitamins A, C, and E.
"There's a reason why Popeye loves his spinach," says Moskovitz. "It's full of blood-pumping iron, vitamin K—which helps buildings strong bones—and immune-boosting vitamin A. A whole cup of raw spinach is under 10 calories, and yet has so much nutrition to offer."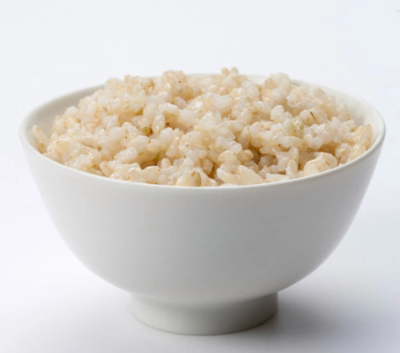 Brown Rice
When Pugh sits down for lunch or dinner, he'll put some brown rice with veggies on the side of whatever protein he's having. Brown rice has complex carbs, helps lower high cholesterol, and includes fiber, potassium, and calcium.
"Whole grain brown rice is chock-full of energy-stabilizing, high-fiber carbohydrates and B-vitamins, which are crucial for keeping up with intense workouts," says Moskovitz.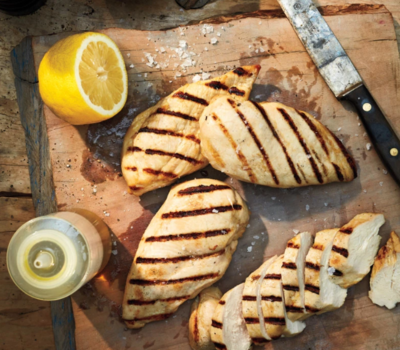 Grilled Chicken
Pugh will have chicken for lunch in a wrap or as part of a salad and it's a staple of his dinners. Ealy does the same: "Going into and throughout the season, I eat a lot of lean protein and baked foods—nothing fried," says Ealy. His favorite protein option? Grilled chicken.
"Chicken breast is the leanest part of the chicken," says Moskovitz. "Not only is it lower in pro-inflammatory saturated fat than other parts of the chicken, but it also provides the body with muscle-repairing protein, blood-pumping iron and immune-boosting zinc. All three nutrients work together to protect and improve an active body."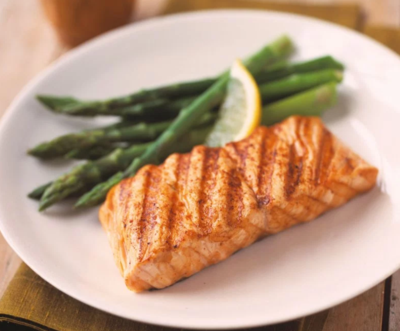 Salmon / Fish
Pugh and Ealy both like fish as an option at dinner when they aren't beefing up with steak or chicken. Salmon is a lean protein that has a number of nutrients and benefits for your body—it includes vitamins and minerals, as well as Omega-3 fatty acids.
"Salmon, and fish in general, is naturally lean, and low in cholesterol-raising saturated fats," says Moskovitz. "Fish, especially salmon, makes a great source of protein, as well as anti-inflammatory omega-3's. Exercise, especially when it's intense, can put the body under great stress—which, in turn, increases inflammation in the body. It's important to fight that inflammation with healthy fats such as those found in fatty fish, like salmon. It's also rich in energy-boosting b-vitamins, and antioxidant selenium that can protect immune system and aid in blood flow."
( Original from mensjournal.com )