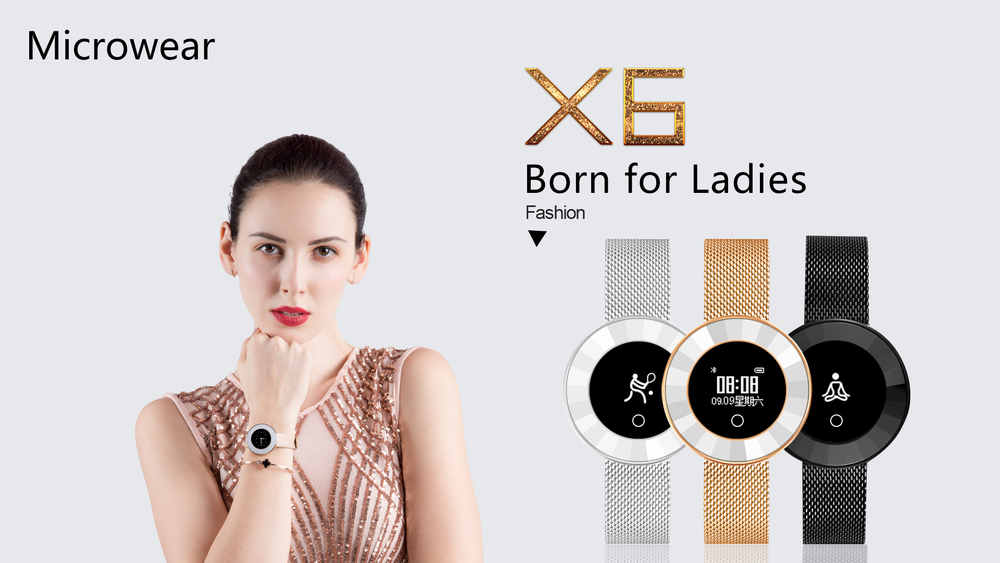 There are many fashion watches for woman, but just few smart bracelet only for ladies. Microwear is going to public one for you, Microwear X6 smart bracelet .
With the good material and fashion designed , X6 makes you stand out in any occasion. It is just not a smart braclet but also a decoration for you. The size of the watch fits well in your wrist compared with other man's smart watch.
Microwear X6 will surely satisfied you , you could visit our aliexpress store for more details .
Follow us to get the latest news at facebook
https://www.facebook.com/MicrowearOfficial/
Register as our member or join in our group right now !
http://microwear.com/signup.jsp
https://www.facebook.com/pg/MicrowearOfficial/groups/