Do you like sports SmartWatches? If yes, then you have a whole lot a variety out there to choose from. The watches from Apple, Polar, Microwear and even the traditional watch brands such as Timex and Armani have also joined the episode of the evolution of sports watches.
Sports watches are useful devices which help you optimize your health and fitness and they also connects to your smartphones while letting you discover a variety of facets. If you are looking to buy a sports watch then you can find relevant sports watch sales now and then., Hurry up! Grab your favorite sports watch and stay fit!
Wondering which one is the best to meet your demand? Then, here are the best Sports watches that you should buy
1.Apple Watch Series 2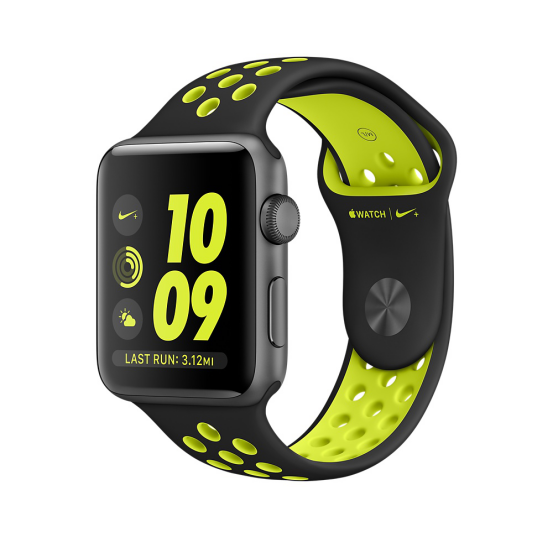 (Source: apple.com)
The Apple watch series 2 is considered to be the best sports watch in the world. This watch is a waterproof fitness tracker which has the best heart rate sensor when compared to its competitors.
The Apple watch series 2 is simple to use and is immensely good for the casual users and fitness freaks. It has a built-in GPS to track your distance and pace. There are different workout apps to choose from such as running and other activities.
The battery of the watch lasts for about 4 hours with ongoing heart-rate and GPS sensors. You can choose from different versions of the watch such as Nike+ edition which gives you a lot of options for colors and changeable straps. It also comes with pre-loaded Nike+ apps. You can grab lucrative offers from Argos to buy such a watch at an affordable rate
2. Polar V800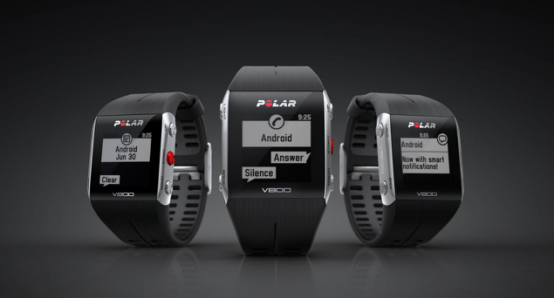 (Source: polar.com)
The Polar V800 has a solid built quality and it is a waterproof watch which can be personalized for different sports. This watch also features built-in GPS and a heart rate monitor, smart running and cycling sensors. It also includes barometer to measure atmospheric pressure and accelerometer to measure the speed.
The battery of this watch lasts up to 13 hours with all the sensors on. The Polar V800 is made of aluminum and stainless steel which protects the watch from a sudden pull.
3. Microwear L1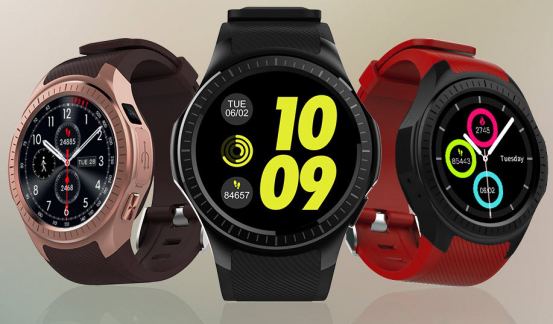 (Source: techfavicon.com)
Microwear L1 more then just an ordinary sports watch. It includes a gravity sensor to measure gravity, air-pressure sensor to measure atmospheric pressure and a compass to find direction if you get lost. L1 also offers different sports modes and hardware to measure your day-to-day activities and evaluate your health as well.
L1 even features built-in GPS to track your route, distance, and speed. Furthermore, you can even check altitude and the temperature on the go. L1 gets paired with your smartphone, so you can watch your overall activities on the phone which helps you progress effectively.
The battery of L1 lasts up to 3 -5 days which makes it better than most of the sports watches available in the market. Buy L1 directly at Microweartech.com
4. Tom Tom Spark 3 Cardio+Music

(Source: dickssportinggoods.com)
Are you are a music lover and a fitness freak both? If yes, then Tom Tom Spark 3 is the best sports watch to buy for you. Spark 3 tracks your 24/7 activity with its built-in GPS sensor.
Spark 3 is featured with a built-in heart monitor to track your pulse and heartbeat. Moreover, it also features multisport modes for different sports, route exploration and what not! Thus, it becomes easy for you to explore new routes. The yet another great feature of Spark 3 is indoor training mode which helps you track your performance on the treadmill or at the gym.
Spark 3 also tracks your sleeping pattern and gives you audio feedback. The best feature which makes Spark 3 differ from others is his 3 GB storage where you can store over 500 songs. Due to this feature, you can listen to music and do your workout at the same time.
The battery of Spark 3 lasts up 5 hours with GPS, heart monitor and music running.
So, what are you waiting for! Hurry up! Grab some of the best sports watches from the ones that are mentioned above and keep a track of your fitness and well-being.