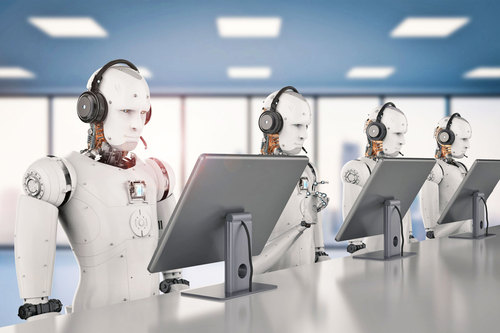 Artificial intelligence is no different than the cotton gin, telecommunication satellites or nuclear power plants. It's a technology, one with the potential to vastly improve the lives of every human on Earth, transforming the way that we work, learn and interact with the world around us. But like nuclear science, AI technology also carries the threat of being weaponized -- a digital cudgel with which to beat down the working class and enshrine the current capitalist status quo.
Just look at how Amazon's automated facial recognition system is being marketed to law enforcement and government agencies, despite its obvious racial biases, or Wisconsin's automated sentencing tool, Compas, which determines a defendant's prison time via a proprietary and secret algorithm. It just so happens to sentence black and brown defendants to longer terms than their white counterparts for similar crimes.
But this dystopian glimpse into our future isn't the only option. A great number of academic researchers and nonprofit outfits are hard at work figuring out how to leverage the transformative qualities of AI technology to improve life for everyone, not just those at the top.
"Interesting thing about AI and automation in general is, across the board, one of things it does do is increase productivity," Dr. Illah Nourbakhsh, professor of ethics and computational technologies and director of the CMU CREATE Lab, tells Engadget. "But when you increase specific productivity in high-income socioeconomic groups, what it does is increases wealth, because capital wealth goes up.." However, at very low-income levels, automation has an inversely small effect, "because as it turns out, the specific cost of using humans is still much lower than a lot of automation technologies."
Things get tricky for the middle class, however. Nourbakhsh points out that for median income levels, automation causes productivity and profit margins to rise while work hours decrease. And when companies need fewer labor hours filled, they lay off staff.