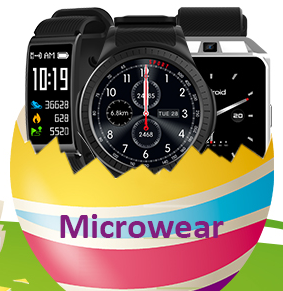 To celebrate Easter festival, we give 3 coupons for our customers, all of you have the chance to win the coupons.
Activity time : From March 15 to April 15
Prize :
Coupon 1 : $99.9 OFF Coupon for H5 smart watch
Coupon 2 : $57.9 OFF Coupon for L1 sports watch
Coupon 3 : $37.9 OFF Coupon for X3 smart bracelet
How to join in us ?
1. Register as Microwear.com member
2. Follow Microwear Official facebook and share this news to your post line
3. Follow Microwear Official Store at Aliexpress , Add H5, L1 , X3 as your wish list
After you done all of that (we will check before we draw the winners), you will have a chance to win the coupons, that means you just need to pay 0.09 USD to orders our smart watches , good luck ! Click here to join in right now !